Mold Remediation & Mold Removal in the Buford, GA, Area
We can help with your mold remediation needs.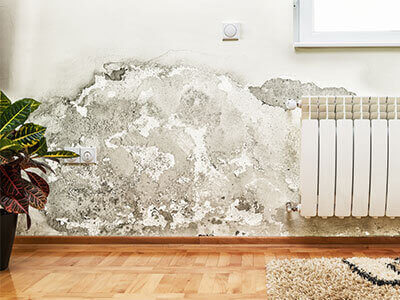 Mold and mildew can wreak havoc on your environment. They can grow on hidden surfaces such as the back of drywall, wallpaper, or paneling, the tops of ceiling tiles, and the underside of carpets and pad. Proper identification and containment of mold and mildew are critical to avoid additional exposure and cross-contamination. At Level Creek Property Restoration, our highest priority is the health and safety of the building occupants. Our technicians can examine the contamination and recommend treatment options.
We solve mold problems. When mold, bacteria, or odor affect your indoor air quality, you must take action to protect the health of those in the environment and to protect the value of your property.
Facts About Mold
Mold spores develop in dark, damp environments. When these spores are agitated, they become airborne. They can be inhaled, absorbed through the skin, or ingested with food. While some people are not affected negatively, others in the same environment may be affected. Mold can grow anywhere a space is dark and damp – behind a shower wall, in a dark hallway closet, on a bathroom ceiling, in an enclosed laundry room, or under a kitchen sink. Since prolonged exposure may lead to health problems for anyone living or working in these environments, we need to act quickly to destroy any mold spores as soon as discovered.