Flood Damage Restoration in the Buford, GA, Area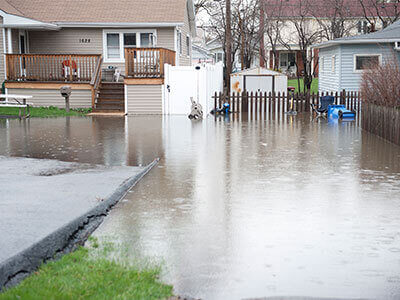 Whether it is a river that has overflowed, an unrelenting storm, or a broken water line flooding your home or office, the results can be devastating. Flood cleanup response must be immediate to minimize further damage to contents as well as to the structure. Our technicians are on call 24 hours a day to help you recover from a disaster caused by water. When flood damage is handled correctly with a controlled structure drying process, the entire restoration project is both faster and more cost-effective. Thoroughly drying the structure reduces damage from mold and mildew.
Our Professional Services
We provide 24-hour emergency flood service and full reconstruction in the event of a water-related disaster. We can get the physical structure of your home or business back together fast and efficiently. If you ever experience flood emergency, let Level Creek Property Restoration's team help you get your life together again. Fast, efficient, and thorough with exceptional attention to detail is Level Creek Property Restoration's focus.
What We Do
Our initial priority in providing flood damage restoration services is to extract any remaining water from your home or business. Contents are then dried and cleaned as needed. If possible, we save your valuable documents. Our expert technicians treat appliances, electronic equipment, and fine furniture. Carpets are removed, dried, and cleaned. Drying equipment is used to ensure the entire structure is thoroughly dried. Once completed, any structural damage is repaired, walls repainted, carpets and drapes cleaned and reinstalled, and then furniture and other personal items restored. Our goal is to make every client's flood damage cleanup experience with Level Creek Property Restoration one of complete satisfaction.